Over the past few weeks, we've added 3 new payment methods to the FooSales apps – Square Reader, Square Terminal and Square Manual Payment. In the coming months, we will be integrating additional payment services to help ensure fast and seamless payment processing across more regions. We've just added the ability to manage payment methods from within your WordPress admin area which gives you better control over the checkout process and paves the way for new payment methods in future.
Using the existing WooCommerce payment method management screen, you can now enable/disable specific payment methods, change the display order, and give them custom titles by clicking on the Manage button.
Once modified, your changes will display in the FooSales apps the next time that you connect to your store (Note: you may need to disconnect and reconnect to your store for the changes to take affect).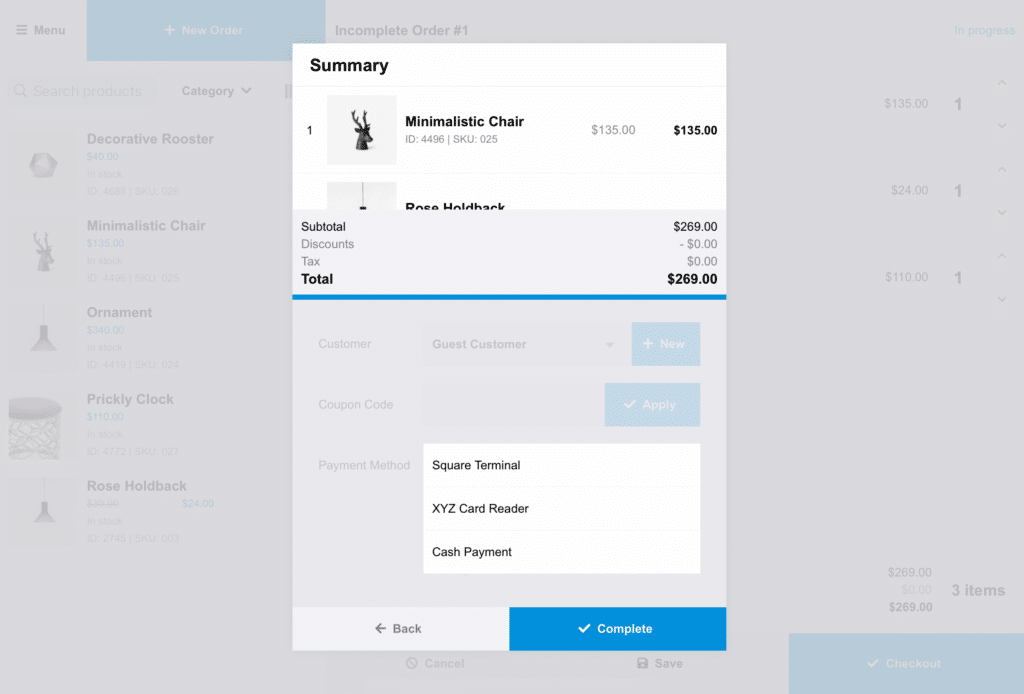 Customized payment methods will also display as labels in the WooCommerce order listing and order information screens. This makes it easy to find orders that are linked to a certain payment method.
In order to use this feature, you will need to update the FooSales WordPress plugin (1.18.x) and the FooSales tablets apps to the latest version (2.3.x) and then login to your WordPress admin area and go to FooSales > Settings > Payment Methods.
We would love to hear your feedback so please get in touch if you have any questions.